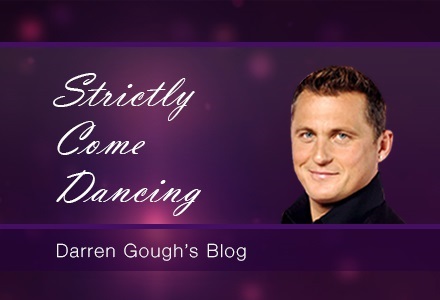 I'm not really surprised that Iwan got voted off on Sunday. Last week I said I thought he would get better as the show went on, but the show has totally changed now, it used to be about the journey of someone who wasn't very good improving week to week but the standard is so high now and he had absolutely no chance up against Jamelia in the dance-off.
Celebrities with any dancing ability whatsoever think it's a great show to go on because there is so much publicity involved, and that is improving the standard every series.
He was clearly one of the worst dancers on the show but I believe he would have had a much better chance of survival if he had been up against Jeremey or Carol.
It was a bit of a surprise to many that
Jamelia
was in the bottom two but I think with her it's the likeability factor - it's often harder for the girls, you have to remember that most of the people that vote are female, so the girls have to find a way of connecting with the audience, and Jamelia hasn't quite won over the public yet.
She came across as a bit harsh in week one when she said she would let people know if she didn't want that partner and people will have picked up on that, so even though she was nowhere near one of the worst two dancers of the night, she found herself in the bottom two. It's a harsh world out there but she's capable of improving her relationship with the public because she's got a bubbly personality, and that could make a big difference to how she gets on in the series.
I thought
Peter Andre
was overscored this weekend, I didn't think he danced as well as was made out by the judges, he was good but I didn't think he was as sharp as his Latin dance last week and those dances are probably going to be his strength.
I thought
Helen George's
Cha Cha was very good and
Katie Derham
surprised me again, what a dance she pulled out of the bag and I think she's a bit of a dark horse. However, I don't think she has the following to win it.
Jeremy Vine
got through doing my favourite dance, the American Smooth. It's a brilliant dance and you can do two lifts but I didn't see any lifts from Jeremy.
Anita Rani
was also good, I love the Charleston. She's very confident, she can dance and she's not afraid of lifts, which is a big hurdle for the ladies to be picked up and thrown around, but she seems to have no fear which I like.
Jay McGuiness
was brilliant, his new haircut was a major improvement – mind you, he couldn't have got much worse than the last one. He looked good and showed great technique but the Waltz is an easy dance to do so what made it stand out for me were the spins. Trust me, spinning is one of the hardest things to do because when you come out of a spin you need to know exactly where you are in an instant.
Jay plays a good card, the girls love him, especially now he's had a haircut. The older ladies are going to vote for Peter Andre, the younger ones will definitely vote for Jay.
The biggest surprise for me was how bad
Kirsty Gallacher
was. She's great to watch - it was a sexy routine, but Brendan kind of throws her around, he needs to trust her but he's super competitive and is trying to drag her through at the moment. Brendan is a strong bloke.
The public love someone to come through the pack and Kirsty Gallacher could do that, she's popular and I think we are yet to see the best of her. You can see she's never danced before, just like
Ainsley Harriott
- the dad dancer.
Daniel O'Donnell
has had two ballroom dances so far so he's got to get a Latin dance this week surely, and that could put him in some trouble despite his big following, which won't count for anything if he is in the bottom two.
Ainsley Harriott
is great fun, I love him. He can move and although he didn't always do it to the music, he's great fun. I can see him staying in the comp for a while as long as he avoids falling into the bottom two.
The weakest dancers are Jeremy, Anthony, Daniel and Carol, and this week's dance off will probably be between two of those four.
My gut feeling is that
Carol Kirkwood
will get a Latin dance and that could spell big trouble for her because I just don't know how she's going to do it.
I think she'll be in the bottom two, possibly along with Daniel, and that will probably mean it's curtains for Kirkwood.
Carol Kirkwood to be eliminated this week - 1pt @ 4/1