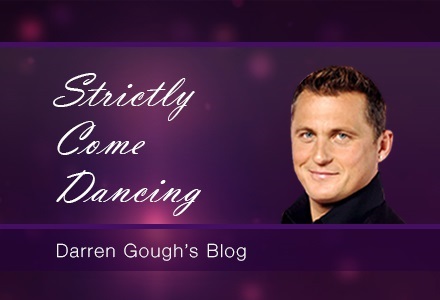 The weather presenter was overscored again for me, that's two weeks on the bounce now.
The show is starting to take shape now, at the top end and the bottom end, but one thing remains constant,
Carol's
lack of ability to dance.
The weather presenter was overscored again for me, that's two weeks on the bounce now. I find it hard to watch she's that bad. There was no technique, no drama and there was no shape to the dance. It's a good job the music was good! She was easily the worst dance of the night and is surely heading out in the next couple of weeks.
She is due a ballroom dance soon, which would increase her chances of staying in the competition as it's easier to hide mistakes when you are locked into your partner. However, if she gets a Latin, and it will happen soon, she is going to be completely exposed and that should mean curtains.
One of the questions punters need to be asking themselves now is who will get Daniel's votes? My feeling is that Peter will be the main beneficiary.
Jamelia
took a big step forward this week, I enjoyed watching her, she was a lot of fun and for me, she produced the best dance of the night. She's not a potential winner at this stage but that could change if she keeps improving.
Georgia
was brilliant yet again. She just gets better and better and is one of my favourites to win the show. I think as the show progresses she will get more and more popular. She's so talented it's unreal and she's a big price in the outright market at 16-1.
Jay
simply tried to do too much this week. He tried to impress and it didn't work. The judges are now marking him on what they have seen him do in previous weeks, and he fell well short of that standard this time. He only got two points more than Carol but there is no comparison between the two contestants, Jay is on a different level entirely and he'll bounce back from this.
Apparently
Peter Andre
hardly practiced all week and his performance was a reflection of that - steady at best. I think he is performing well within himself at the moment and he's got a lot more in the tank.
Kellie
made a hard dance look really easy and she even did it slowly, which takes much more skill. She pulled it off brilliantly and is a really good dancer. I make her a big threat to everyone in this competition.
Katie Derham
was top of the leaderboard but for me, her dance was ridiculously overscored - it was nowhere near that good. It would have been about fifth or sixth best dance of the night for me. She skipped all the way along it, it is a difficult dance but she's not a winner, not for me.
She has to stay out of the bottom two because if she faces any of the big guns in the dance off then she's toast.
Kirsty
said that her dance was her best in the competition so far but I didn't think it was a very good performance at all. She walked it all the way through and there was no shape to the dance. She actually performed much better in the dance-off and she deserved to stay - she was miles better than Daniel.
Elimination this week looks between Kirsty, Carol and Ainsley and the markets seem to heavily favour Kirsty, but it's never that straightforward on a show like this and I wouldn't be rushing in to back her at around 5/4.
We haven't had much luck suggesting next eliminations but the show is starting to take some shape now and, looking at the outright winner market, I think
Kellie Bright
and
Georgia May Foote
are both overpriced at 16-1.
Georgia May Foote to win Strictly Come Dancing - 1pt @ 16/1