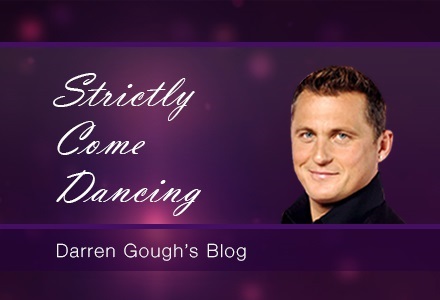 Around this stage of the competition you often see some performance levels drop, usually through tiredness but nothing could have prepared me for what
Carol
served up on at the weekend, it was a Halloween nightmare.
I couldn't believe how bad she was, it was literally the worst performance I've ever seen on the show and I was embarrassed for her to be honest. I find it incredible that she remains in the competition given she is clearly the worst dancer by a mile, but this is as much a popularity contest as it is dance competition.
It was
Kirsty
who bit the dust though and she made far too many mistakes, including one massive one. I don't think she ever really clicked with the public and that proved her downfall in the end.
Jamelia
gave it her all but technically she wasn't very good and she's another one that has struggled to build a relationship with the voting audience.
Jeremy Vine
was another to have a shocker on the night. Technically he was awful but he at least makes his dances fun and the public seem to have taken a shine to him.
From the worst to the best.
Georgia
produced the best dance of the night by a mile and she is really starting to impress me now. I've thought for a while that she was one of the better dancers but she seems to be improving week-on-week and she now has to be one of the leading contenders to win this. Her odds have dropped from 16-1 to 9-1 in the last week but she still looks an appealing price to me.
Helen's
samba was also very good, it's a difficult dance to master but her technique and movement were excellent and I thought she was the second best on the night.
I didn't really enjoy
Jay's
dance and I thought he was overscored to be honest, by as much as five points. I thought
Anita
was much better yet she only scored 29.
Peter Andre's
score of 28pts was about right but his performance levels appear to have stagnated and others have improved past him.
Darren
Georgia May Foote - 1pt @ 9/1