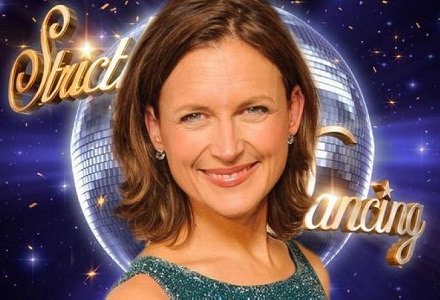 The writing was on the wall for Jamelia when it was announced that her rival in the dance-off was, surprisingly, Peter Andre, and we are now down to the final seven performers.
Competition favourite
Jay
was first up on Saturday with a Salsa, a great dance to do because you can have lots of fun. I liked it, we know he can dance but viewers like emotion or a story and I thought he showed more personality than in previous dances. A score of 36pt when you are first up is no mean feat and Jay is still the one they all have to beat.
Anita
is one of my favourites dancers, her Pasa doble had drama, speed, and great acting. She looked comfortable dancing out on her own or with her partner and I thought it was her best dance of the competition so far. She's not the worst 10-1 chance you will ever see.
Katie
and Anton took centre stage with her American smooth but Anton once again did what he does best, dragging her around the floor! It was good in places but not worth anything like the score of 35pt she received from the judges. She was off balance quite a lot of the time which Craig picked up on.
Peter
put on his usual show with an entertaining Jive but technically he had a shocker with his footwork nothing like what it could have been. I don't think his footwork has been particularly good for a few weeks now but it's only now that the judges are picking him up on it. Saying that, the performance was still good and no way should he have been in the bottom two. His score of 29pt should have been more like 32pt.
Georgia's
American smooth was simply brilliant and thoroughly deserved the 38pt it was awarded. There is nothing this girl can't do, she's equally good at Latin or ballroom. Her technique was flawless and she has really taken her dancing to another level in the last few weeks. At this moment in time she is the best dancer on the show, without doubt.
The Charlston has produced some very high scores in this series so the pressure was on
Helen
to produce something special. It's a routine which the judges can sometimes overscore, but not this time as they deemed it worth only 34pt, less than Katie's American smooth. I thought that was laughable to be honest, it was clearly a better dance than Katie's but she appears to be fading in the competition as others keep improving, and she may not last much longer.
Kellie's
footwork was excellent in her quickstep despite the music not really appearing that easy to quickstep to. She lacked that grace and pace of a ballroom dance the judges like but she danced it well enough to remain safe and maintain her outside chance in the competition.
It was no shock that Jamelia left the competition but the irony was that she left after arguably performing her best dance of the competition! I've really enjoyed watching Jamelia and I have admired the way she has taken knockdown after knockdown .The right time for her to exit the show.
Katie
is easily the weakest dancer left in the competition and it's a little surprising that she isn't outright favourite in that market. Once she goes the competition will really get going because the quality of dancers left is as high as it's ever been in the show.
Katie Derham to be eliminated next - 1pt @ 5/2