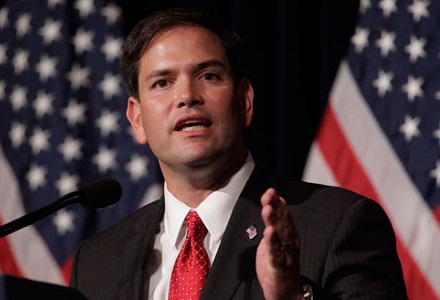 In the immediate aftermath of the New Hampshire primary, in which Senator Marco Rubio came a poor fifth, many were quick to blame the heavy defeat on his robotic performance in the previous Saturday's debate. In his concession speech, he admitted, to his credit, that he had malfunctioned during the debate, and essentially promised that systems were now restored, and that no further meltdown would occur.
At the time, I chose out of the range of odds quoted about all the candidates his standout 4/1 to secure the Republican nomination, and stated my hope that the circuitry could hold up.
I am happy to report that so far the system reboot has done the trick and the post-New Hampshire Rubio model is much better than that previously on display. As things stand, with the Nevada caucuses upcoming shortly, the boyish Senator is available at solid odds against to win the eventual Republican crown, but significantly in from the previously advised 4/1. Meanwhile, the candidate who won Iowa against the odds, Senator Ted Cruz of the Lone Star State of Texas, has lengthened to odds indicative of a man that the odds-makers probably believe has no chance at all. Why so? After all, he only narrowly lost the runner-up slot in South Carolina to Marco Rubio, securing over 20% of the vote in a six-man race. He also has plenty of money on hand, with which to buy plenty of negative ads to pitch against his opponents. The reason, I believe, is that the Palmetto State is not a typical State. A large share of its Republican voters are much more conservative than the average, and much more religiously evangelical.
In fact, they are a lot like Cruz himself, or at least how he likes to portray himself. These people are his base of support, but he was handily bested among them by Donald Trump, and he couldn't even beat Rubio, who has appeal to a much more diverse section of the electorate, which will be represented in many States down the line. South Carolina was in this sense a State that was tailor-made for Cruz. The current conventional wisdom, therefore, is that he would have had to play a lot stronger than he did among that voting demographic.
There is something else about Ted Cruz. He and his team have acquired a rapidly growing reputation as dirty and tricky players, such as making out on the night of the Iowa caucuses that his rival, Dr. Ben Carson, was bowing out of the race, and latterly apparently photoshopping the head of Marco Rubio onto someone else shaking hands at the White House with President Obama. He is also increasingly seen by many as unelectable against Hillary Clinton, should she win the Democratic nomination. So Trump is beating Cruz among his base, while Rubio is likely to beat him outside of that base. So where can he go? His one hope is a big showing in his home State of Texas. But he is expected to do well there, so there is little upside but huge downside if he loses.
So the bottom line is that it is very probably down to Trump and Rubio. If you are unconvinced by the arguments I have made about Cruz, though, and I am sometimes very wrong, the odds about him winning the Presidency in particular are hugely tempting. I wouldn't want to put you off looking at that. But I won't at the moment be following you.
Instead, I'm looking for value in the Trump/Rubio game. Having taken Rubio at 4/1 for the nomination after New Hampshire, the cautious play is to side with Donald Trump now, and probably pocket a tidy profit. It's still possible, of course, that Ohio Governor John Kasich might slip through the middle, but very, very unlikely. I think we can safely forget the retired neurosurgeon who is officially still in the race.
What turns the decision for me is the withdrawal of Jeb Bush. That helps Rubio, because Bush supporters are probably more likely to choose Rubio than Trump. Rubio is also picking up some very big endorsements, which helps in some cases more than others, and certainly helped him in South Carolina.
For these reasons, I am going to stick with the traditional laws of political gravity and go with the most likely non-Trump candidate. That is Marco Rubio. If you have already waded in with me at 4/1, I would think hard about taking this much shorter price. If you are new to the game, though, a tickle at the current best price is in my judgement still better value than is available about his main rival for nomination. If you do, it may be best to do so before Nevada, where he has little to lose in the expectations game and potentially a lot to gain.
Follow Leighton on Twitter
@leightonvw
Marco Rubio to be Republican candidate - 1pt @ 13/10