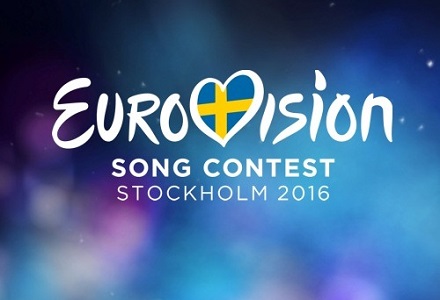 Thursday night witnesses the second Eurovision semi-final before Saturday's Grand Final. The top ten out of 18 competing songs will qualify, but the full results are only published once the contest winner is crowned. We can only guess who won Tuesday's semi-final, though Russia remained a strong favourite afterwards.
The second heat has more strength in depth, starting with second overall favourites Ukraine. This is not your typical Eurovision toe-tapper, but a war lament with a Turkish sound. It's very intensely performed, and my idea of the semi-final winner, but at a prohibitively short price.
Australia and Serbia seem most likely to place behind Ukraine. The former have their X Factor winner Dami Im singing the Sia-style ballad, 'Sound of Silence', whilst the latter have another good vocalist, called Sanja Vucic, in a ballad about domestic violence called 'Goodbye (Shelter)'.
There are a few more entries challenging the podium. Another quality entry comes from Latvia, Justs Sirmais singing the heartfelt 'Heartbeat', which came across strongly in the first dress rehearsal. Meanwhile, Israel's Hovi Star channels Sam Smith effectively in 'Made of Stars'.
If it's all sounding a little earnest, Belgium's Laura Tesoro is an injection of fun, closing the semi with her disco number 'What's The Pressure?' Bulgaria also provide an upbeat number in 'If Love Was A Crime'. This decent song is marred by a bizarre outfit and dance routine from lead singer Poli Genova. If there's a surprise non-qualifier, this might be it.
We are getting into borderline territory with three qualifying places left. Poland and Lithuania offer uninspired entries but have plenty of voting allies present. Norway and Denmark aim to improve Tuesday's disappointing night for the Nordic bloc. Danish trio Lighthouse X look like they're struggling in particular.
All these might be trumped at bigger qualification odds by Georgia. This slice of Britpop rock is not your typical Eurovision song, but it's well sung, credibly performed and really well staged. Georgia are not without voting allies in this semi-final, and have a great spot near the end of the running order. In a field of just 18, getting anything near odds against for
Georgia
to be one of the ten to qualify offers value.
That leaves me predicting that Ireland's Nicky Byrne will not make the final. Other also-rans include Belarus, where the holograms have more stage presence than singer Ivan, and Switzerland, which is possibly the most boring three minutes ever endured in Eurovision.
Georgia to qualify - 3pts @ 7/5