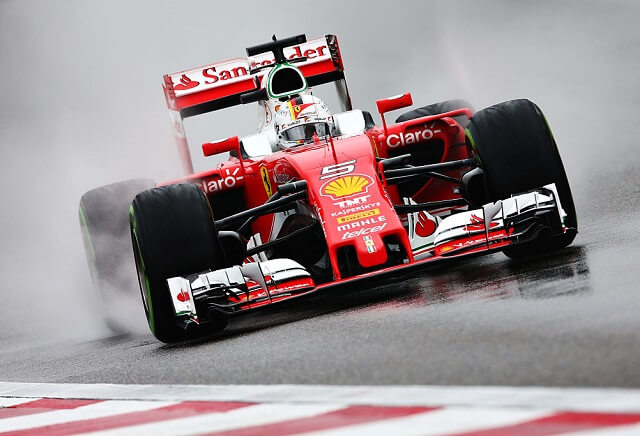 As The Baku City Circuit prepares to host the European Grand Prix for the very first time, we look at what the podium may look like this Sunday in Azerbaijan.

Whilst Lewis Hamilton is sitting comfortably as the bookies favourite to win the race, he may find his driving is frustrated in turns eight, nine and ten as the race passes the old city walls. With much of the 3.7 mile track twisting through the tight streets, Lewis's trademark style of aggressive driving could be difficult to pull off as the track narrows and overtaking becomes increasingly dangerous. The current Championship leader Nico Rosberg is an obvious threat, but recent results suggest he is entering a patch of bad form after letting a front row start slip to a 5th place finish in the Canadian Grand Prix. As the newest addition to the F1 calendar the Baku City Circuit is very much unchartered territory for all of the drivers this weekend and the contest could have a surprise in store for Ferrari fans.

A sunny forecast and no sign of rain suggests the track will be clear during qualifying and allow the faster drivers from Ferrari and Mercedes to secure their places at the front of the grid.

With a shaky start to the season Ferrari began to find their rhythm after the Russian Grand Prix with Sebastian Vettel finishing 3rd, 4th and 2nd in his past three races respectively. As Vettel looks to close the gap on Hamilton in the Drivers' Championship the former world champion knows he cannot afford another DNF this season. If Sebastian manages to steer clear of Daniil Kyvat throughout the race he should have no problem climbing the pack towards a podium finish.

Known for his excellent starting manoeuvres, Vettel may well take an early lead irrespective of his position on the grid. The German will be looking to make at least 15 points (3rd) to remain in contention for the title and will be hoping Sunday will yield his first victory of the 2016 season. As Sebastian Vettel's current form seems to continue and he gains better control over the Ferrari machine, he stands a better chance than ever of making the podium in a race that is set to be a highlight of the Formula One Calendar.

I'm predicting a solid drive from Sebastian Vettel to earn his place on the podium, or even to walk away with a win.
Vettel - 1pt @ 6/1