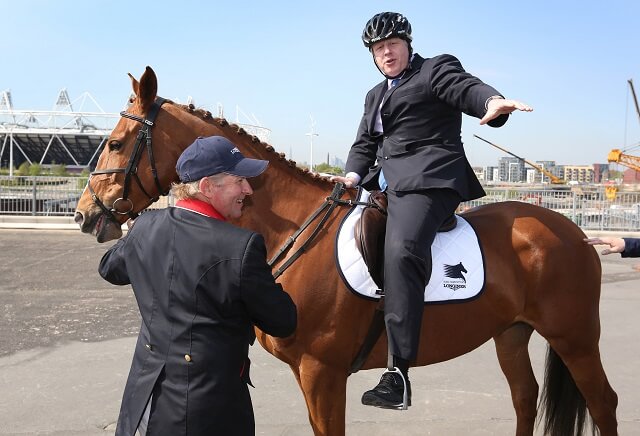 So after 43 years, the UK has left the European Union but which thoroughbred Politician will win the race to be the next Prime Minister of the new Independent Britain?
As David Cameron takes the mic to announce his resignation, the thought crossing the minds of the audience is who will take his place in parliament this October. Despite it being very much dependant on whether a general election is called in the wake of the Referendum result, the bookmakers have already settled on a clear set of candidates. As the political spectrum becomes clearer over the coming days and odds shorten and drift, today may be the best chance to get the right price on who will be the next UK Prime Minister.
Out in front as a clear favourite and still revelling in his victory at the EU referendum
Boris Johnson
leads the pack with current odds at 5/6. He is less likely to lead the conservative party if David Cameron has anything to do with the new leaders election, but in reality a democratic vote within the party will lead to Boris becoming the Conservative Party leader and thus the new UK Prime Minister.
Theresa May
at 7/2 has come in dramatically in recent days and is the successor of choice for David Cameron but will the party back her over Boris in her bid to become the second female Prime Minister.
Michael Gove
as a promising outsider holds odds of 13/2 but these could shorten as a result of his part in the recent leave campaign. Despite a promising run of political form it may be more likely for Gove to become the future chancellor of the exchequer in a Boris Johnson government.
Jeremy Corbyn
at 14/1 could still be in the running, if you believe a general election will be called this year. With the bookies predicting we'll be waiting until 2020 for the next chance to vote Jeremy might not be worth a bet this time round.
Disliked by many, loved by few. The out of form
George Osbourne
is trailing badly at 40/1. The MP for Tatton may be happier bowing out of this race early and just hoping Boris still finds a place for him in the new look Tory cabinet.