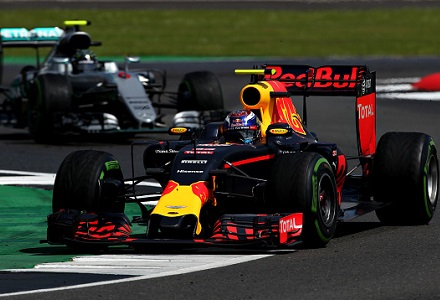 As fans from around the world travel to Budapest for the 2016 Hungarian Grand Prix, we look at which teams will be aiming for the podium and who may struggle to climb the pack in the 10th race of the Formula 1 season.
Built over 4 Kilometres of twisting terrain, this 70-lap race will be a true test of the driver's skill and will be a key race for Lewis Hamilton as he attempts to take the lead in the 2016 drivers' championship. With the joint record for number of wins at the Hungaroring, Lewis Hamilton sits as the bookies favourite to win the race with Nico Rosberg set for a close second.
The Mercedes garage will be trying to keep their drivers from racing each other in this Grand Prix, but Toto Wolff may struggle to keep his two drivers in check as only 1 point separates them at the top of the Formula 1 leaderboard. Lewis Hamilton has exceptional form at this track and shouldn't struggle to take a win as his team mate chases throughout.
Ferrari enter the race quietly confident that Sebastian Vettel will be able to reproduce his win of last year, but as an outsider with odds of 12/1 the German may struggle to get In front of Red Bull as the race progresses. Realistically Vettel may find himself just short of a podium finish this weekend.
Red Bull Racing have become a force to recon with in the 2016 F1 season and Daniel Riccardo will be hoping for a strong qualifying after holding the 2015 track record and finishing on the podium on his last visit to the circuit. From a betting perspective the Young Dutchman Max Verstappen is the one the backers will be watching as the promising driver looks to secure another podium finish as the season progresses.
Currently in 6th with 90 points, Max has shocked fans in May when he won his first Formula 1 race at the Spanish Grand Prix. Having recently move from Red Bull's sister team Torro Rosso, the 18-year-old is now making use of the far superior car as he begins to climb the drivers' standings. Verstappen will been aiming to close the points gap on Sebastian Vettel and Daniel Riccardo by beating them this weekend and I'm backing the rising star to take a podium finish behind the men from Mercedes.
With the middle of the season upon us, every point counts in the drivers' championship and I see Mercedes dominating the race with Red Bull following close behind. Having come 2nd in his last two races, Verstappen has truly come into form and, as the bookies seem slow to react, now could be the perfect time to get on the Dutchman. I predict an exciting drive from Max Verstappen and would back him at the current best price of 13/10 to finish on the podium this Sunday.
Max Verstappen - 1pt @ 13/10