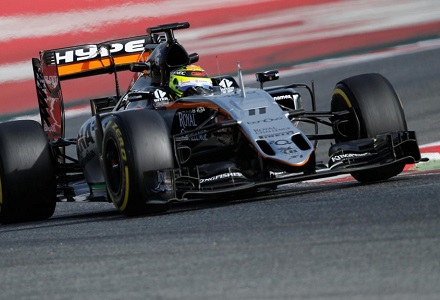 Who will lead the pack this weekend at the Hockenheimring?
In the 12th race of the season, the teams will be heading to the historic Hockenheimring as Lewis Hamilton and Nico Rosberg battle for the advantage in the Driver's Championship.
The Hockenheimring itself has become famous for its flat, fast track and as the historic setting of the German Grand Prix between 1977 and 2006 where it held the German Grand Prix almost continuously and hosted some of the most memorable races in F1 History. Hosting the German Grand Prix every 2 years since 2006 the track has undergone dramatic renovation in its recent history and is known as one of the most exciting tracks in the schedule.
Ferrari head into the weekend with problems after technical director James Allison left the team a year before his contract expires and as the media claim the team is only held together by the driving of Sebastian Vettel. After a shaky start to the season the team have once again begun to under-perform when racing against Red Bull and have consistently struggled to get ahead of Daniel Ricciardo and Max Verstappen.
Red Bull will be concentrating on staying in front of the Ferrari's but will find challenging for the lead in this race difficult against the cars from Mercedes as Nico and Lewis race each other for increasingly valuable points in the drivers' championship. After an excellent drive Daniel Ricciardo will be looking to podium again this weekend and stands a good chance of doing so if he qualifies well on Saturday.
Outside of the big three teams of F1 racing we look at who could be worth watching in the highly competitive pack and which driver offers a good value bet in this weekend of racing.
Force India driver Sergio Perez enters his 107th Grand Prix after performing well this season and finishing in the top six 3 times in his last 5 finishes. With highly capable performances at Monaco and Baku earning the Mexican driver two podium finishes, Perez has shown the kind of skill required to perform well at the Hockenheimring
Perez may not be in contention for a podium finish this time in the Force India car but has a higher chance than the rest of the pack at finishing in the top six finish and he carries good odds that could make for a shrewd bet on Sunday's race.
With qualifying on such a fast track being very competitive in relation to outright speed, Perez may qualify closer to 10th than 6th but with tactical driving in the busy traffic of the race backing Sergio Perez to finish in the top six may be your best bet for this weekend's German Grand Prix.
Sergio Perez to finish top 6 - 1pt @ 2/1