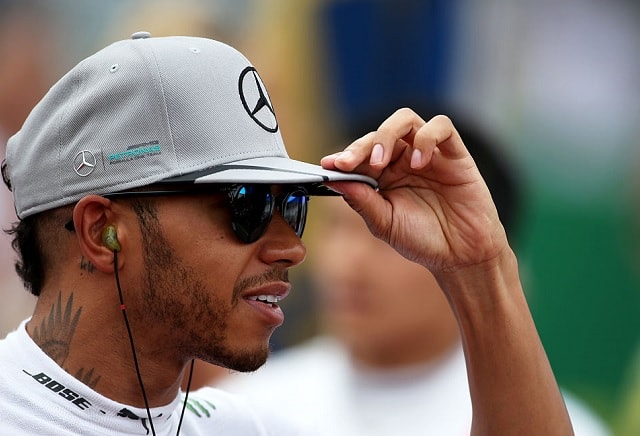 As Belgium prepares to host the first Grand Prix after the Formula One mid-season break, it looks like Lewis Hamilton's race could be over before it's even begun.
Spa is one of the most exciting weekends of the racing season and as one of Hamilton's favourite tracks, it's likely the Mercedes driver will choose this weekend to take his well-publicised grid penalty for using too many new engine parts this season.
It's simply damage limitation after Hamilton's use of extra components lead to a hefty grid penalty earlier on in the season. The driver himself commented that he intended to choose a track he liked and would be able to soften what could be up to a 20 place penalty. Hamilton has to decide whether to take this penalty here at Spa or possibly at the Italian Grand Prix but Belgium would be his preferred choice where his driving is historically at its best. The official announcement will be made on Thursday which will send odds spiralling for the British Driver who was favourite to win the contest outright this weekend.
Claim NowBet £10 get £60 with BetVictor
The British driver's problems began in the early stages of the season where mechanical malfunctions meant that he was forced to use more than the five allotted spares allowed for the season. Each time a driver breaks this rule a 10 place grid penalty is handed out and Hamilton has incurred two such penalties in the season so far.
Six wins in the past seven races have helped Lewis reverse what was a 43 point deficit behind teammate Nico Rosberg, but now it looks like he may want to take his penalty on the chin to give him the freedom to concentrate on the rest of the season. With a clear gap ahead of Nico, now would be the most tactical time to take a grid penalty and try to pick up points after starting at the back of the pack.
Should Hamilton take his grid penalty this weekend as fans expect, it's almost certain the German's odds will shorten further to win outright this weekend and it could well be worth a bet if you can catch the odds before the penalty announcement is made. If you move quickly, you can currently get odds of 8/11 on Nico to win.
Another sound bet would be to back Verstappen to podium in this race. With the potential for Lewis to drop down the rankings Max will have much more room to manoeuvre into the top 3.
Verstappen to finish on the podium - 1pt @ 11/13