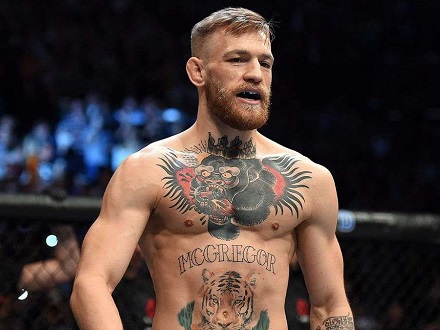 It has been on the cards since March and has been postponed by months, but this weekend Conor McGregor finally heads into the octagon to avenge the second round submission defeat he suffered against the now infamous Nate Diaz.
McGregor's rise to fame in the UFC was associated with his signature knock out style of fighting but when the Irishman was taken to ground by Diaz and forced into a hold it proved to be the end of his run. McGregor will be looking to set the record straight in the early hours of Sunday morning in this five round bout.
McGregor (19-3) has only ever lost by submission and after watching his losing performance from UFC 196 he will be aiming to defend against charges from Diaz that may take him to the ground. McGregor stands 3 inches shorter than Diaz but as the heavier set of the two men will attempt to break Diaz's guard and land heavy punches. McGregor will want to frustrate Diaz and lure him into an attacking lunge at which point a well-timed shot by McGregor could knock out Diaz and even the score between the two fighters.
Diaz (19-10) will be trying to reproduce history by flooring McGregor before he has chance to weaken him with big punches. Diaz heads into this competition off the back of defeating McGregor in March and will be calm in the knowledge that McGregor has a lot more to prove as the pair touch gloves in Las Vegas this weekend. The older of the two fighters, Diaz will be reliant on his ground work and aim to win by submission.
NEW CORAL CUSTOMERS: Get McGregor to beat Diaz – 8/1
In what is effectively a clash of styles, knockout Vs ground work rate and submission, this fight has been born from a defeat McGregor was not prepared for. An obviously frustrated McGregor refused media appearances and later agreed to fight at a heavy weight category despite the risks that poses. Built up with frustration the anger of public humiliation by Diaz will add the extra power to the heavy shots McGregor relies on to knock out his opponents.
Despite his emotions McGregor will have prepared to face Diaz and is ready to guard against take downs and will be trying to use it to his advantage. This fight could well end as many predicted the original bout would with a knockout punch delivered by McGregor in the early rounds of the contest.
McGregor to win by Knockout - 1pt @ 6/4